Not a day without war
How nice it would be if one day the gates of the Loenen Field of Honor could close. The reality is different. Since World War II, there has not been a day in the world without war. The Netherlands was liberated by the Allies in May 1945. For the Netherlands, the war was over. Yet after World War II, Dutch soldiers died. Killed during peace missions in which they fought for the peace and freedom of others outside the Dutch borders. "They are brave boys," says Ruud Smeehuijzen, the father of 20-year-old Timo, who was killed by a suicide bombing in Tarin Kowt, Uruzgan, during his first mission in 2007.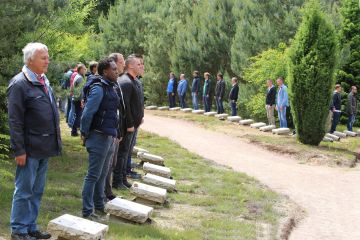 Memorial Day 4th of May
At the Commemoration on May the 4th, we commemorate those who perished, we pause to think of those left behind - relatives, family, friends, colleagues - people whose lives will never be the same after the loss of a loved one due to war? Did it make sense? Are these loved ones not forgotten? In Field of Honor Full of Life, we may bear witness. Witness not only to loss and grief, but also to strength, courage, loyalty, connection and love beyond the boundaries of life and death.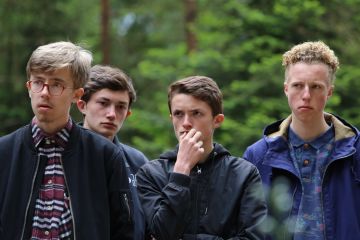 Reaching out to young people
In addition to this special and new way of commemorating, a educational package has also been developed: You Can Learn Peace. This educational package encourages students to think about why commemoration is important. But also about whom we commemorate and whom they themselves commemorate. The learning kit uses the ideas of Systemic Work. This method makes it clear in its own way what the traces of war are. How great the impact on a human life is and how this impact is passed on to the next generation. It shows how the war is still part of our society in a certain way. This is another reason why we must continue to remember.
The educational package You Can Learn Peace takes students on a journey of discovery in Field of Honor Full of Life so that they can find out what is of value to them when it comes to commemoration.